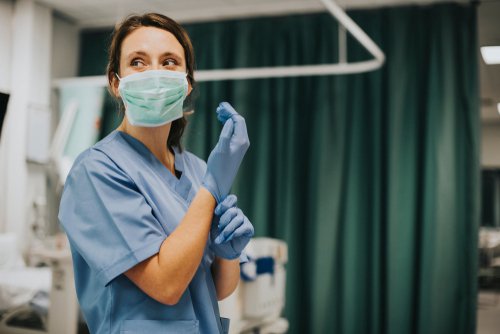 2020 gave us a whole new appreciation for healthcare workers as they worked on the front lines to combat COVID-19. But given that healthcare facilities are full of narrow, high-traffic hallways and heavy equipment, these valued professionals face more risks on the job than most people may realize. 
At Barrington Orthopedic Specialists, our workers' compensation program believes strongly in educating all types of workers about risks they may face in the workplace in order to prevent injuries. If you're a healthcare worker, here are some of the most common injuries to watch out for as you go through your workday:
Repetitive Stress Injuries
Certain types of hospital work, such as orderlies, attendants, nurses and their aids, spend large portions of their day performing activities that are both repetitive and physically taxing. These activities can include pushing heavy carts and lifting heavy objects, but most often include lifting and transferring patients who are not mobile. When performed the same way for long periods of time without frequent breaks, these tasks can easily cause strains, sprains, and other injuries that can happen as a result of overexertion.
Slips and Falls
Accidents can happen in any facility, but hospitals can be particularly risky places for slips and falls. Most of the tasks performed in healthcare are high-urgency, and workers may be rushing in high-traffic areas to get from one place to another. This fast pace and high-urgency environment can also lead to floors being left hazardously wet, leaving workers at a particularly high risk for slipping. Additionally, the sterile environment required of a hospital can lead to a high volume of cleaning product being used on the floors, also contributing to high risks for slipping and falling.
Puncture Wounds
Finally, healthcare workers often come in contact with sharp objects, such as needles and  surgical tools. This makes them particularly prone to injuries that break through the skin, which can in some cases result in nerve or muscle damage. These injuries may also require stitches in order to repair the skin.
At Barrington Orthopedic Specialists, our workers' compensation department can be reached directly at (847) 285-4220, or by completing a Request an Appointment form on our website at www.barringtonortho.com.  Our Schaumburg location offers a work conditioning program which is designed to safely return the injured worker to full duty work.