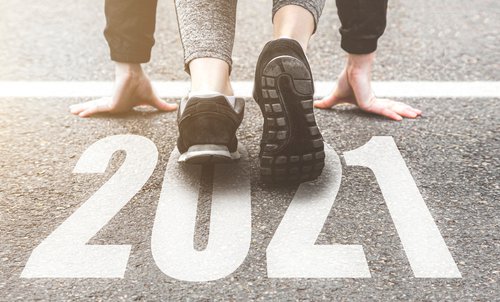 Like many people, you're probably looking forward to the new opportunities presented by the new year -- and whether you're an athlete, you've recently been injured, or you're just looking to get in shape, it's statistically likely that your goals are fitness-oriented. However, it's hard to know where to start with these types of resolutions, and those who start their journey to fitness alone often give up before making it to the finish line. 
At Barrington Orthopedic Specialists, we're proud to offer specialized Fitness Enhancement Programs to help patients improve their physical performance. Listed below are the service programs offered under our rehabilitation department.  
Fitness Assessment Program
This program can be catered to your goals whether they are for post-rehabilitation progress, weight loss, overall health and wellness, or pre-season conditioning. A licensed Athletic Trainer or Physical Therapist will initially assess your posture, gait, strength, and function in order to design a program that addresses your deficits, meets your goals, and considers any orthopedic issues you may have.
Runners Program
The Runners Program is performed by a physical therapist or athletic trainer with years of experience treating recreational and experienced runners. The program includes video gait analysis, evaluation of current running program, education on proper running footwear and customized exercise program. Participants will learn how to prevent common running injuries through utilizing an exercise program focusing on flexibility, strengthening, and balance exercises.
ACL Injury Prevention Program
The ACL Injury Prevention Program is performed by a physical therapist with years of experience rehabilitating sports medicine injuries. Participants will be instructed in an exercise program focused on strength, flexibility, squatting mechanics, jumping and landing mechanics, and agility.
 Improve Your Overall Wellness
Our Fitness Enhancement Programs are designed to offer data-based recommendations and guidance that keeps your individual circumstances in mind, from any orthopedic conditions you may be struggling with to your personal comfort levels and capabilities. 
With the new year comes a new opportunity to feel great in your body and reach your full potential. As part of our Fitness Enhancement Programs, the sports medicine experts at Barrington Orthopedic Specialists can provide the support and guidance you need to meet your fitness goals. 
To schedule an appointment for a Fitness Enhancement Program contact our Rehabilitation Department at (847) 885-0078.  Here is a link for additional information; Fitness Enhancement Programs.
To be scheduled with a physician at  Barrington Orthopedic Specialists, contact our office at (847) 285-4200 or schedule online here. 
For urgent needs when our physician's offices are closed, visit our Immediate Orthopedic Care (IOC) in Schaumburg, Illinois.