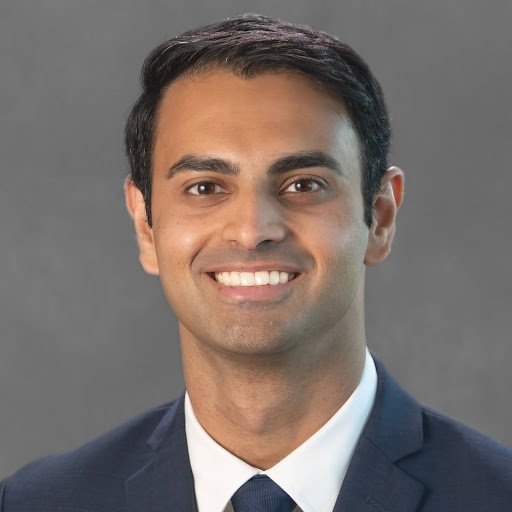 In September, Barrington Orthopedic Specialists was proud to bring Dr. Rohan Gopinath onto our team of fellowship-trained orthopedic surgeons. As a specialist in hip and knee replacement surgeries, Dr. Gopinath's expertise brings even more comprehensive care to our patients and the community at large.
Dr. Gopinath was kind enough to answer some questions about his background, his role at Barrington Orthopedic Specialists, and more. Read on to learn more!
Hello, Dr. Gopinath!
What led you to become a surgeon? What did your path to becoming a surgeon look like?
During my undergraduate training in engineering, I really enjoyed working with my hands and solving complex problems. As I progressed through medical school, I quickly recognized the impact a surgeon can have on a patient during an incredibly vulnerable part of their life. The field of orthopedic surgery exemplifies this impact by utilizing principles of engineering and mechanics to restore a patient's form and function.
What made you choose to specialize in the hip and knee?
As an early orthopedic resident, I had the great privilege of seeing firsthand the rewards of helping return a patient debilitated with pain back to activities that bring them joy. Coupled with my interest in engineering and the great advances that the field of joint replacement has seen throughout its history, I am thrilled to help the field continue to make advances and change patient's lives.
What are some of the most common conditions that you treat?
The most common conditions I treat in my practice are osteoarthritis of the hip and knee. It is the most common joint disorder in the US and results in pain with movement that can lead to diminished function.
Why did you decide to join Barrington Orthopedic Specialists? What is your favorite thing about this team?
My wife and I have really enjoyed starting our family and moving to the greater Chicago area. When we decided to stay in the area, I wanted to make sure I joined a practice that had an exceptional reputation in the area with patients for providing excellent care. I am incredibly honored to join this team of medical professionals and give back to the community!
Are there any emerging technologies or advancements in hip and knee surgery that excite you?
Joint replacement procedures are incredibly successful procedures. However, in the past few decades, advances such as muscle-sparing approaches for hip replacement and minimally invasive techniques for knee replacement along with improvements in implants and robotic guidance have helped surgeons tackle many complex issues in hip and knee arthritis. My personal interest in robotic-assisted surgery led me to pursue additional training in this area and improve my surgical approach. It is my belief that by using these technologies patients can recover faster after surgery and get the most out of their joint replacements.
What do you find most rewarding about treating hip and knee conditions?
Whether it is playing a round of golf or taking care of their grandkids, the most rewarding part of working with patients with hip and knee arthritis is getting them back to activities that bring them enjoyment.
What advice do you have for patients who want to maintain good mobility and take care of their joints?
There are a number of steps patients can take to keep [their] joints healthy as long as possible. Maintaining a healthy weight with a combination of low-impact exercise and dietary changes can help reduce stress on your hips and knees. Certain exercises that are focused on strengthening the muscles around your hips and knees will protect your joints in the future. Finally, make sure to seek out a specialist if you have consistent hip pain that is affecting your daily activities.
Tell us one fun fact about yourself!
Earlier this year I had the privilege of working with a multi-disciplinary group of providers to perform over 45 charitable hip replacements for underserved patients in Vietnam during a mission trip with Operation Walk. It was without a doubt one of the most enriching experiences in my career and life!
To learn more about Dr. Gopinath, visit his page on our website! If you'd like to schedule a consultation, contact our office at (847) 285-4200 or schedule online here.
Don't get hip or knee pain control your life. Visit Barrington Orthopedic Specialists and get started on the road to recovery!