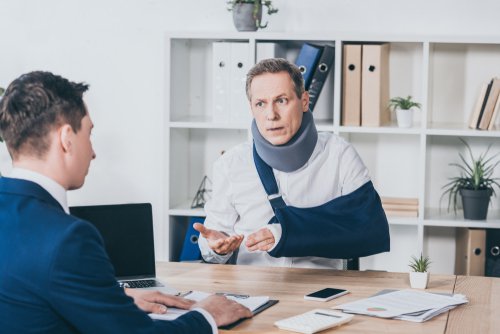 If you're a workers' compensation claims adjuster, you have an incredibly important and difficult task ahead of you when a worker has been injured on the job. It's up to you to help protect the interests of the worker, employer, and insurance company as you determine whether or not a claim warrants compensation. But when you refer to an orthopedic surgeon during this process, how do you know you've made the right choice?
At Barrington Orthopedic Specialists, we're proud to work closely with adjusters as part of our specialized workers' compensation program. If you're an adjuster, here are a few things you should be looking for when referring an orthopedic specialist during a workers' compensation case:
Objective, Thorough Evaluation Skills
As an adjuster, your job is all about being thorough, from your paperwork to your follow-up calls and every step in between. But what about the doctors you refer an injured worker to? The fact is, thoroughness and objectivity are just as important for a physician during a workers' compensation case, if not more. You'll want to seek out an orthopedic specialist who is committed to obtaining the facts from every patient during their initial discussion, as well as performing a thorough examination of the patient's injury and presenting information in a concise, consistent manner for the insurance company to review.
Experience in the Field 
When the quality of your referral can reflect so heavily on your own credibility as an adjuster, you don't want to make any mistakes or errors in judgment. With this in mind, whose medical opinion are you more likely to put your faith in: a relatively inexperienced practitioner with few positive testimonials to speak of, or a specialist with years of experience who comes highly recommended by patients and partners alike? When an orthopedic surgeon has many years of experience in their specialized field, it's natural that you'll place more trust in their judgment when it comes to evaluating patients after a work-related injury. Likewise, an orthopedic practice with high ratings and testimonials from both patients and your colleagues in claims adjusting is probably a more trustworthy choice than someone you've never heard of before.
Understanding of the Process
Workers' compensation is contingent on a very specific process that can be complicated to understand, and just because an orthopedic specialist is an exceptional medical professional doesn't mean they have a strong grasp of the ins and outs of workers' comp. When seeking an orthopedic physician to refer, it's best to look to a practice that has specialized experience caring for injured workers and consulting on workers' compensation cases. 
Some orthopedic practices, including Barrington Orthopedic Specialists, have entire departments dedicated to workers' compensation cases. Our highly-experienced workers' compensation team includes specialists in a variety of areas of the body, allowing us to treat and consult on a wide range of work related injuries. 
Our workers' compensation department can be reached directly at (847) 285-4220, or by completing a Request an Appointment form on our website at www.barringtonortho.com.  Our Schaumburg location offers a work conditioning program which is designed to safely return the injured worker to full duty work.