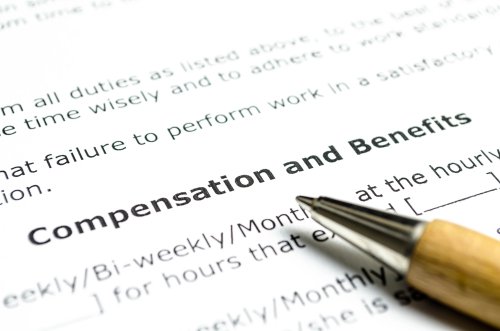 Independent contractors occupy a very unique place in our workforce. They fulfill a number of different roles in an endlessly wide variety of fields, including those requiring manual labor such as landscaping and construction. Unfortunately, independent contractors in these lines of work are just as susceptible to sustaining orthopedic injuries on the job as those who perform the same tasks as employees. Without a company guaranteeing workers' compensation coverage, what is an independent contractor to do when you sustain a work-related injury?
At Barrington Orthopedic Specialists, we help all types of professionals through the complex workers' compensation process as part of our specialized workers' compensation program. If you've been injured here are a few questions to ask yourself before moving forward:
Are You Eligible For Workers' Compensation in Illinois?
Upon your initial research, you may find that in the state of Illinois, independent contractors are not eligible for workers' compensation. However, you shouldn't give up quite yet -- your eligibility may be a little more complicated than it seems. While those who are truly considered independent contractors are ineligible, you may actually be considered an employee, even if you've filled a 1099 tax form. 
Think about the way you were allowed to complete your job by the party who contracts you. If you were permitted to set your own hours, have full freedom and flexibility in your approach to the work, used all your own equipment, and paid self-employment taxes rather than having taxes taken out of a paycheck, it's likely that you are considered an independent contractor and are not eligible for workers' compensation. However, if any of these stipulations are untrue, you may be eligible to file a claim.
What are the Terms of Your Contract?
Once you've determined you need to pursue a workers' compensation claim, it's time to further investigate your relationship to the party who hired you. Give your contract a closer look and ask yourself the following questions:
Did your employer provide a uniform?
Did your employer provide you with tools and materials?
Did your employer give you specific instructions on completing your job?
Did your employer provide you with a set schedule?
Was your contract with your employer completely exclusive?
If you find more affirmative answers to these questions, it's likely that you've been misclassified as an independent contractor, and for purposes of workers' compensation for your injury, you may be able to continue with filing a claim. 
What Action Can You Take If You're Misclassified?
The best action to take in the beginning is to speak to your employer. If they've accidentally left a discrepancy in your contract, it's likely that they'll seek to avoid litigation and provide you with the coverage you need to file a successful workers' compensation claim. 

At Barrington Orthopedic Specialists our workers' compensation department can be reached directly at (847) 285-4220, or by completing a Request an Appointment form on our website at www.barringtonortho.com.  Our Schaumburg location offers a work conditioning program which is designed to safely return the injured worker to full duty work.