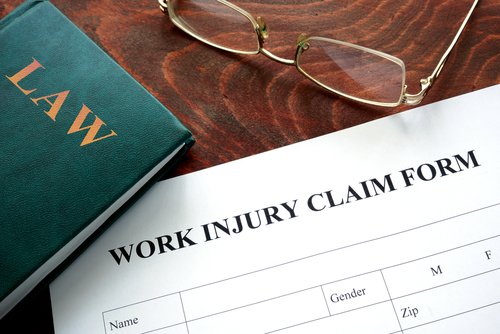 The conditions covered by workers' compensation vary from state to state, and if you're filing a workers' compensation claim after sustaining an injury on the job, it's important to understand the limitations of your coverage. But a closer look at workers' compensation in the state of Illinois reveals that you may be eligible for coverage if your claim involves a few unexpected work-related injuries and conditions.
At Barrington Orthopedic Specialists, our knowledgeable workers' compensation department is dedicated to assisting patients and employers alike in navigating the complex process behind workers' compensation in Illinois. Here are some conditions covered by Illinois workers' comp that may surprise you:
1. "Common Bodily Movements"
As orthopedic specialists, the team at Barrington Orthopedic knows better than anyone how surprisingly easy it can be to injure yourself at work. But fairly recently (fall 2020), the Supreme Court of Illinois determined that you may be covered by workers' compensation for injuries arising from "common bodily movements" performed on the job. The Court determined that certain workers are exposed to injury risks more often than others, even during basic movements like bending, twisting, reaching or kneeling.
2. Pre-Existing Conditions Made Worse
Many patients fear that when filing a workers' compensation claim, any pre-existing conditions they may have could jeopardize their ability to receive the compensation they need. But did you know that in the state of Illinois, you can receive workers' compensation if your work environment has exacerbated your pre-existing condition? If you've already been living with orthopedic pain, repetitive movement and falls can turn a low-grade problem into a debilitating one for which your employer can be held accountable.
3. "Pain and Suffering"
Sustaining a work-related injury is physically painful, but it can also be a traumatizing experience that can significantly alter your life, and even leave you with post-traumatic stress disorder (PTSD). If you've been impacted in such a way by an event that left you injured at work, you can include this in your claim and potentially receive compensation.
Work-related injuries come in all forms, but one thing remains the same: you deserve to be compensated appropriately, and to receive high-quality treatment that ensures your return to work is as quick, safe and long-term as possible. 
At Barrington Orthopedic Specialists, our workers' compensation services are designed to help you navigate this process and feel confident in your ability to get back on the job.  
Our workers' compensation department can be reached directly at (847) 285-4220, or by completing a Request an Appointment form on our website at www.barringtonortho.com.