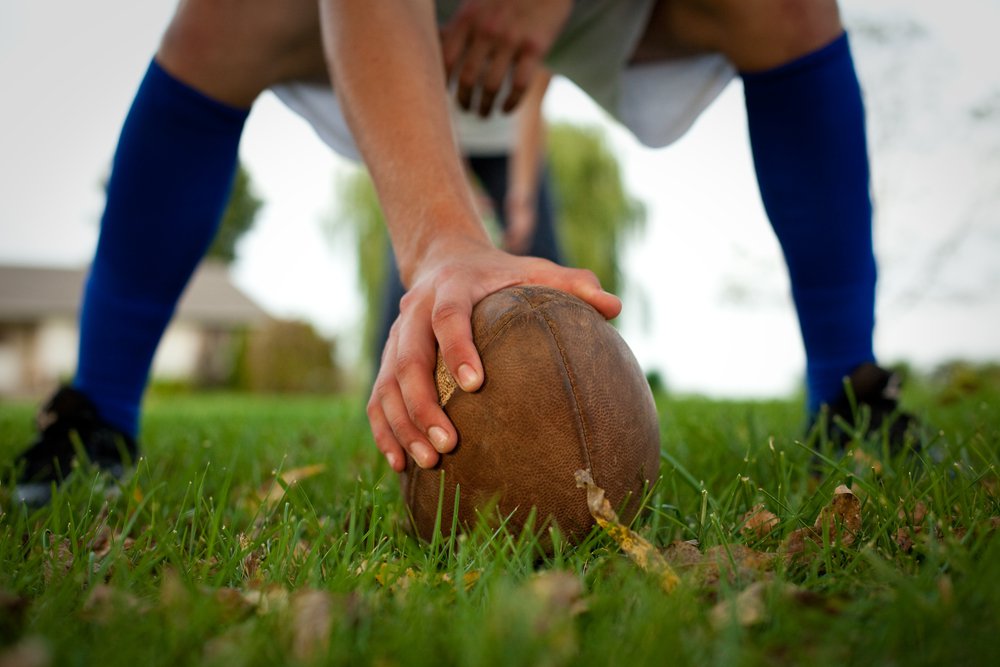 Hello from the team at Barrington Orthopedic Specialists! We hope you had a great summer, and that you're ready for fall and all the fun, active events the season brings, from back to school to fall sports.
This month, we're thrilled to announce two new additions to our team of highly-trained surgeons: Dr. Hans Zhang and Dr. Rohan Gopinath. We've also been busy sponsoring events in our community and keeping our local high school sports teams healthy. Keep reading to learn more!
Meet Our Newest Surgeons: Dr. Zhang & Dr. Gopinath
BOS is excited to welcome Dr. Hans Zhang and Dr. Rohan Gopinath to our team. We're fortunate to have their expertise and experience to help improve the quality of care we can offer our patients.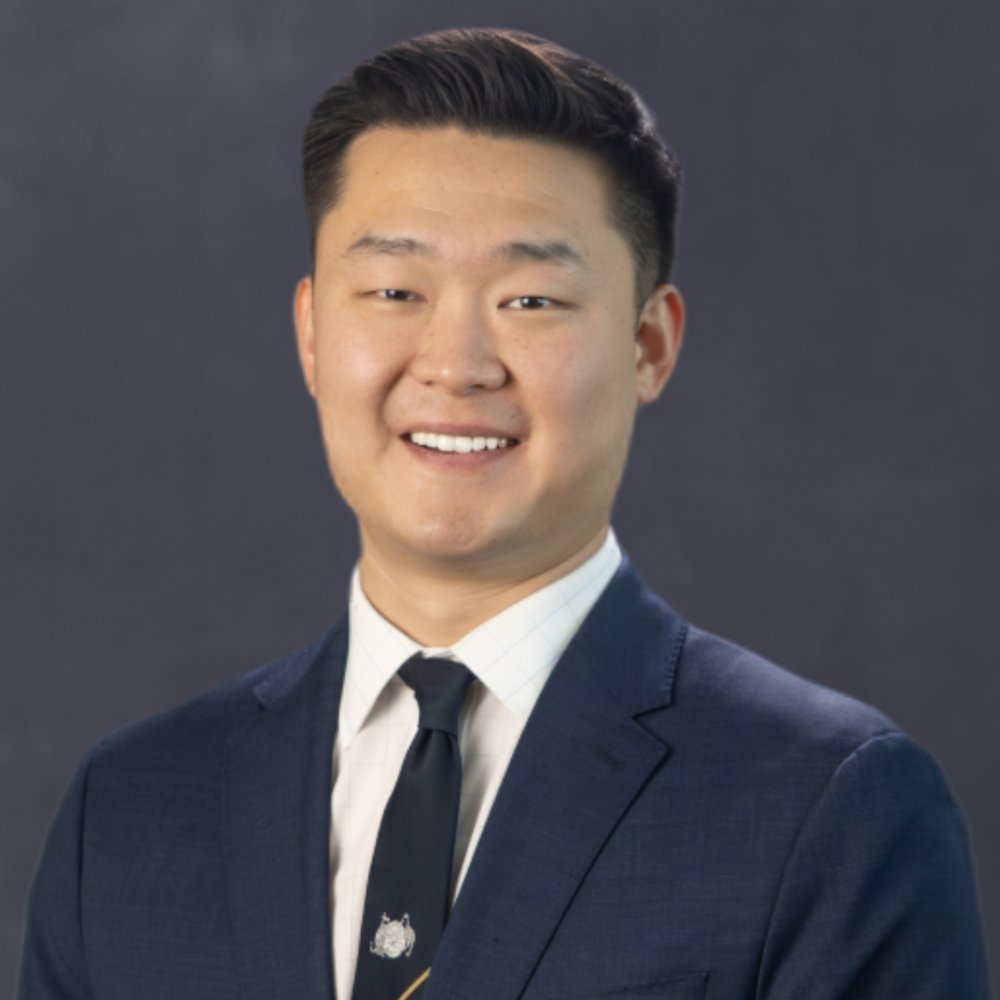 Dr. Zhang is a board-eligible, fellowship-trained orthopedic surgeon who specializes in treating orthopedic conditions and injuries of the spine. He has mastered many techniques to help patients get back to activities of daily living sooner, including minimally invasive, robotic, and endoscopic approaches. Dr. Zhang also believes in the value of motion-sparing surgery, such as disc replacement and laminoplasty, as well as muscle-sparing surgical techniques.
Dr. Zhang earned his medical degree from Duke University School of Medicine in Durham, NC, where he also completed his training in orthopedic surgery. He then went on to a combined orthopedic and neurosurgical spine fellowship at the Leatherman Spine Center in Louisville, KY.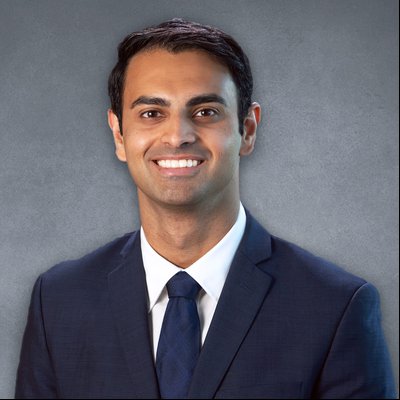 Dr. Gopinath is a board-eligible, fellowship-trained orthopedic surgeon who specializes in minimally invasive primary and revision joint replacement. He has advanced training in robotic-assisted total knee and total hip replacements, partial knee replacement, as well as the anterior approach to total hip replacement.
Dr. Gopinath obtained his medical degree from the University of Michigan Medical School in Ann Arbor, MI and completed his residency at the University of Maryland Medical Center/ Shock Trauma Center in Baltimore, MD. He went on to complete joint replacement fellowship training at the Northshore Orthopaedic & Spine Institute in Chicago, IL.
Stay tuned to our blogs and social media to learn more about our new providers!
Community Outreach: Event Sponsorships
Barrington Orthopedic Specialists is proud to have sponsored the following local community events:
Fall Football Season: BOS's Local Team Physicians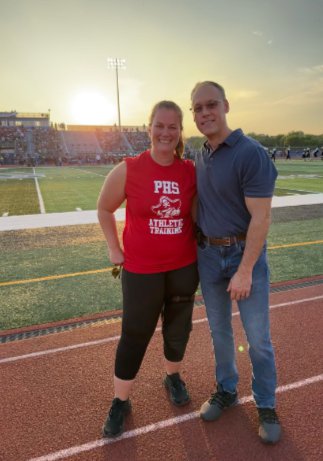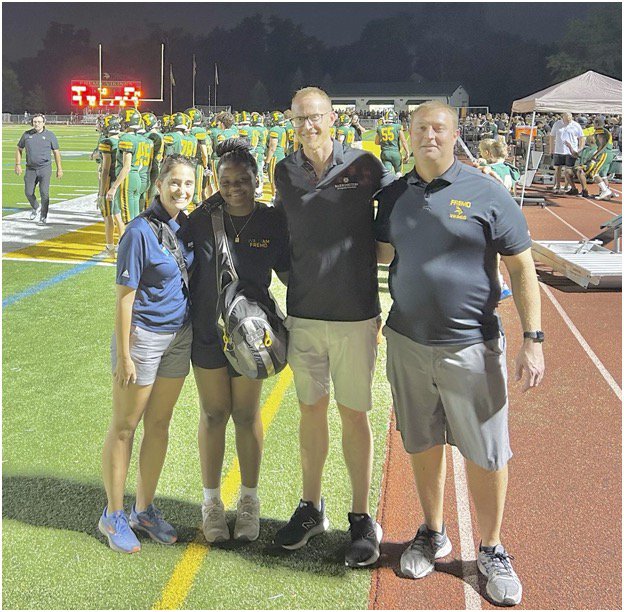 Fall football season is here, and we already have pictures from the first game of the season! Dr. Jereb (left) is covering the Palatine High School game, and Dr. Obermeyer (right) is covering the Fremd High School game.
The physicians at Barrington Orthopedic Specialists have the privilege to work with 5 high schools in the area covering varsity football games and working closely with the athletic trainers and athletes. You may see our physicians on the sidelines at Buffalo Grove, Fremd, Hoffman Estates, Palatine, and Schaumburg high schools!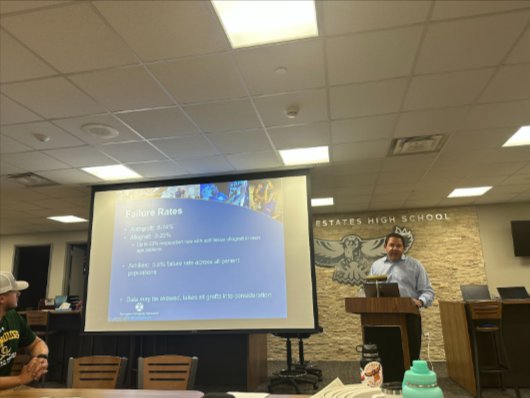 Community Education: Dr. Rotstein at the Annual Athletic Trainers' Meeting
Barrington Orthopedic Specialists, very own Dr. Jason Rotstein was at Hoffman Estates High School on July 31st to give a lecture to the area's athletic trainers during their annual meeting.
To learn more about Dr. Rotstein and his expertise in sports medicine, visit his provider page here!
To be scheduled with a physician at Barrington Orthopedic Specialists, contact our office at (847) 285-4200 or schedule online here. For urgent needs when our physician's offices are closed, visit our Immediate Orthopedic Care (IOC) in Schaumburg, Illinois.