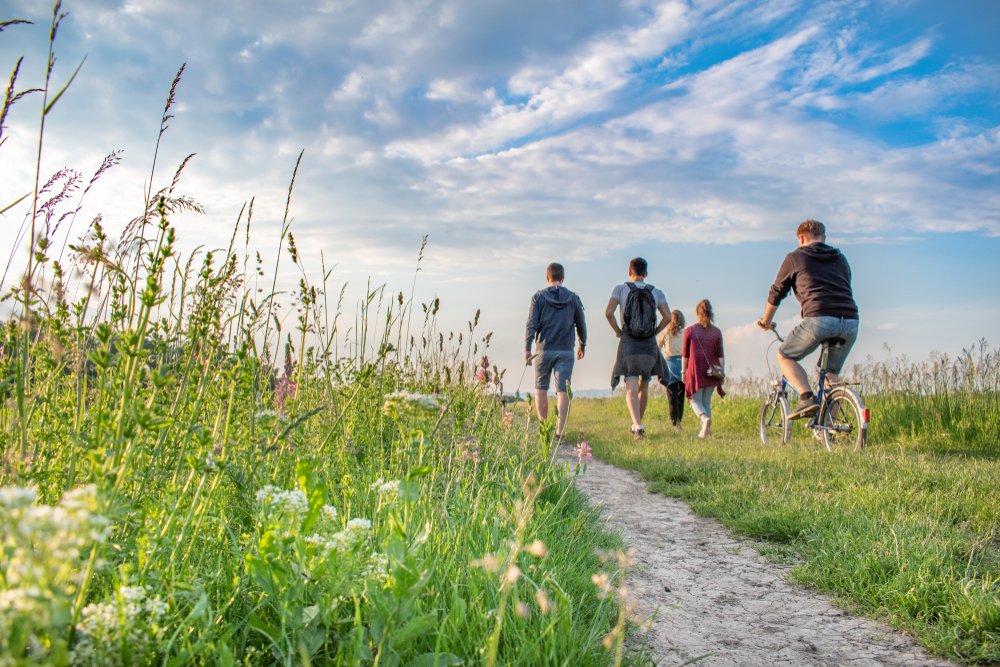 The team at Barrington Orthopedic Specialists hopes you're having a safe, happy springtime!
This month, we were able to speak with Dr. Mark Yaffe, a board-certified, fellowship-trained upper extremity specialist who we're proud to feature as part of our BOS surgical team. We're also proud to be sponsoring a number of events in our local community this season.
Physician Profile: Dr. Mark Yaffe
Keep reading to learn more about Dr. Mark Yaffe, a board-certified orthopedic surgeon who specializes in complex hand surgeries.
Tell us about your path to becoming a surgeon. What are some of the highlights of your medical background?
I am certainly a product of the Midwest and the Big Ten. I grew up in Madison, Wisconsin (Badgers), attended college at the University of Michigan, Ann Arbor (Wolverines), attended medical school and residency at Northwestern (Wildcats), and completed my fellowship in Indianapolis (Hoosiers).
Since childhood, I knew I wanted to be a surgeon, there was no question in my mind. When I was exposed to orthopedics in college and was able to see fractures and bones being repaired, I knew this was the specialty for me.
What made you ultimately choose to specialize in hand surgery?
The hand is an intricate and delicate system of nerve, tendons and muscle, and bone and joints that works beautifully until a condition or injury upsets that balance. Loss of function or significant pain in the hand is devastating and can affect one's ability to work and function. This could be a broken bone, an inflamed tendon, a nerve compression, or arthritis. I enjoy being able to help individuals regain that balance, which allows them to continue their chosen professions and enjoy life's activities.
What parts of working with the team at BOS excite you?
I appreciate the ability to work with like-minded physicians to make changes quickly and adapt our practice in a way that benefits our patients. An example was during COVID with our Schaumburg Surgery Center, where we were able to continue to provide safe orthopedic surgical care to our patients despite many of our hospital systems being shut down.
I have the freedom to use the orthopedic products, implants, and techniques that I believe to be the best for the outcomes of my patients. An example of this is utilizing an all-suture anchor for my base of thumb arthritis surgeries, which allows me to perform a less invasive surgical technique with a single incision and no tendon harvesting, which is contrary to the majority of techniques currently being offered in the community.
You focus on more conservative techniques when performing hand surgery. Why is this so important?
My goal is to make the patient satisfied with their experience and to solve their upper extremity problems. I will often say to a patient, "This approach offers the least amount of treatment required to solve your issue." This could be as simple as a topical gel, a splint, or a referral to therapy. There are conditions where a targeted injection may be required if the goal is resolution of the condition.
As I also see and treat numerous acute traumatic injuries such as displaced fractures, there are situations where I need to strongly recommend surgical repair, if someone has suffered an injury that will negatively affect their long-term form and function without a repair. I believe it is part of my responsibility to provide expertise to patients seeking care, and the experience that patients are seeking from me involves educating and providing them with an array of conservative treatment modalities when appropriate, but ensuring that I am weighing in more strongly in situations of higher acuity and trauma.
What is the most rewarding part of being a hand surgeon?
The best part of my day is identifying a condition that I have the ability to solve or significantly improve upon. Patients are often surprised how a condition that has affected them significantly for weeks or months can often be treated successfully in one office visit once it is properly diagnosed. This is one part of what makes this profession so enjoyable.
Tell us one fun fact about yourself!
I am the owner of three aquatic salamanders called axolotls, as well as a crested gecko. My daughters, ages 7 and 9, convinced me to buy these exotic lizards on the understanding that they would be active participants in their care. Needless to say, I now consider myself a part-time exotic animal caretaker at home.
To learn more about Dr. Mark Yaffe, visit his page on our website!
BOS Sponsorships: International Rett Syndrome Foundation & Health Kids Running Series
Barrington Orthopedic Specialists is proud to be sponsoring the following local community events:
International Rett Syndrome Foundation will be hosting its 24th Annual Run for Rett 5K on 4/22/23 at Busse Woods in Elk Grove Village, IL. If you'd like to learn more or participate,

visit their website

. 
Healthy Kids Running Series Spring 2023 will be held from Sun April 30 through Sun May 28 at Hoffman Estates in Palatine, IL. This 5-week running series is designed for kids Pre-K through 8th grade to participate.

Visit their website

to learn more and sign up with your child!
Hanover Township Sprint 2 Spring 5K will be held next month on 5/6/23. All proceeds from the race will go to the Hanover Township Foundation to assist Township residents experiencing financial hardship in accessing medical and dental services. To sign up,

visit their website

!

To be scheduled with a physician at Barrington Orthopedic Specialists, contact our office at (847) 285-4200 or schedule online here. For urgent needs when our physician's offices are closed, visit our Immediate Orthopedic Care (IOC) in Schaumburg, Illinois.