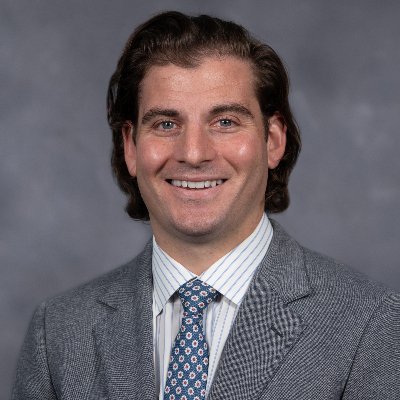 The upper extremities – hands, wrists, elbows, and shoulders – are as versatile as they are complex and delicate. Pain and injury can keep us from enjoying the activities we love or even performing everyday tasks. Dr. Brett Schiffman, is a board-eligible fellowship-trained orthopedic surgeon at Barrington Orthopedic Specialists (BOS), has dedicated his career to solving these issues with expertise and compassion.
Read more about Dr. Schiffman's approach in his own words as he shares his experience and insight into the practice of upper extremity orthopedic surgery.
Q: You specialize in a wide variety of upper extremity concerns, from sports-related injuries and complex fractures to arthritis and nerve conditions. Why is it important for an upper extremity surgeon to have expertise in all of these different areas?
Dr. Schiffman: There's a song that goes: "The foot bone is connected to the leg bone, the leg bone is connected to the knee bone…"
While these lyrics are meant for the entertainment of children, there is some wisdom that can be applied to the upper extremity musculoskeletal system.
When a patient comes into my office with an upper extremity problem, I like to take a step back and work with that patient to understand the complete effect it is having on their overall function and quality of life. Not infrequently, there is an additional problem that either preexisted or has developed as a result of the problem that has brought them into the office. If we don't recognize that these problems exist or how they interact we might fail to maximize the improvement that a patient experiences through their treatment.
For example, I frequently see young athletes with injuries often attributable to overuse. Baseball pitchers might come to the office complaining of elbow pain, difficulty gripping the ball, fatigue, and loss of velocity. In this instance, it is critical to assess more than the elbow, especially the shoulder range of motion and core strength, which often are the primary cause of elbow pain.
I believe it is important to have a complete understanding of the entire upper extremity because the elbow bone is connected to the arm bone, which is connected to the shoulder bone. Pain and injury don't always cooperate, so I believe it is important to assess the entire upper extremity.
Q: What is microsurgery, and why might a patient need it?
DS: Microsurgery is when surgery is performed utilizing visual aids that magnify small structures. This allows a microsurgeon to operate on structures that cannot be seen effectively with the naked eye.
This might include nerve surgery (decompression, repair, reconstruction) and blood vessel surgery (artery repair, vascularized bone graft transfer, finger replantation). Microsurgery allows us to push the boundaries of what is possible on the microscopic level.
I was fortunate to have trained at the Curtis National Hand Center where I had access to a microsurgery training lab funded by the U.S. Congress and was mentored by some of the preeminent orthopedic and plastic surgery hand and microsurgeons in the country.
Q: What kinds of technology do you use at BOS to perform these delicate procedures?
DS: Especially in the hand, vital structures such as nerves and blood vessels are small and fragile. In order to safely and effectively perform this type of surgery, I utilize special glasses called loupes that have telescopic magnifying lenses or a specially designed operating microscope. Loupes or a microscope may be used in surgical procedures either to perform techniques that wouldn't be possible without magnification or to perform them more safely.
Q: How does your approach to hand surgery help patients to recover their functional abilities more effectively?
DS: I'm a firm believer that the key to excellent functional outcomes of the hand is excellent rehabilitation. The joints of the hand are not forgiving, so if therapy is delayed or too conservative, stiffness can be a real problem.
I am fortunate at BOS to have excellent CHTs (Certified Hand Therapists) at each of our four locations. Together, we take a team-based approach to treating patients. I attempt to treat patients in a way that allows the therapists to start the rehab process early and with more aggressive protocols. This requires treatment that is minimally invasive while maximizing stability.
I am frequently reevaluating my approach and techniques in an attempt to do more with less. I have found this to be beneficial in many instances such as minimally invasive carpal tunnel releases that allow earlier return to work. I use technology known as internal bracing of ligament repairs that protect healing ligament tissue, allowing earlier motion as well as minimally invasive fracture fixation allowing immediate motion.
Q: What is something about the hands and wrists that most people don't know? ​
DS: The hand makes up only ~1% of the total surface area of the human body, yet has 27 bones, 29 joints, and over 100 ligaments. The hands make up over ¼ of the total bones in the human body! While our hands may be small relative to other parts of the body, they are intricate, complex, and vital to human function!
Q: Without naming names, can you share one of your favorite success stories with us?
DS: Treating athletes can be particularly challenging due to their unique physical demands, making it all the more rewarding when they are able to return to sport. A favorite success story is a collegiate pitcher who had a devastating and atypical injury during a game. While throwing a pitch, he felt a pop in his arm and had immediate, excruciating pain. He was brought to the ER where he was found to have a fractured humerus (arm bone).
On evaluation in the office, I found that he was unable to extend his fingers or wrist due to a nerve injury that resulted from the force of the injury. He was treated with surgery to repair the bone with plate in screws to restore normal alignment and stability required for rehabilitation. At the time of surgery, the nerve was explored to ensure that it was intact and decompressed to facilitate nerve recovery.
He has since healed the bone, nerve function has returned to normal, and he has worked through intensive, sport-specific rehabilitation. He is back to pitching and looking forward to a great season!
Schedule a visit with Dr. Schiffman and get started on your road to recovery. You can learn more about Dr. Schiffman on our website, or schedule your first appointment online.