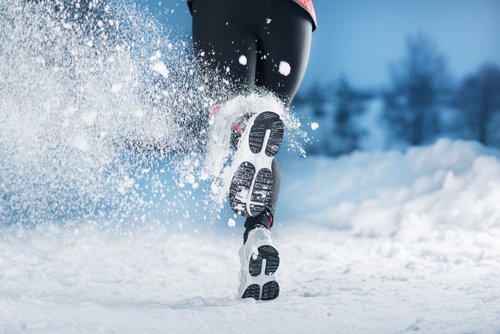 The team at Barrington Orthopedic Specialists wishes you a Happy New Year! We hope 2022 is off to a great, healthy start for you and your loved ones. 
This month, we're excited to learn more about Dr. Brett Schiffman, a highly-trained, experienced upper extremity surgeon who joined the BOS team in the fall of 2021. 
Physician Profile: Dr. Brett Schiffman
We were thrilled to welcome Dr. Brett Schiffman to our upper extremity team last fall, and now he's been kind enough to answer a few questions about his career, his hobbies, and his passion for medicine to help his patients get to know him. Here's what Dr. Schiffman has to say:

 Where have you been in your career prior to BOS?
Prior to joining BOS, I have been coast to coast for my medical training.  I started in the midwest coast when I completed my medical school training at Loyola University Chicago.  I then went to the pacific coast in Seattle, Washington for my Orthopedic Surgery Residency at the University of Washington (UW).  While at UW, I worked at the busiest trauma hospital in the country, Harborview Medical Center.  I then moved to the Atlantic coast to train at the Curtis National Hand Center in Baltimore, Maryland where my training specialized in Hand, Upper Extremity, and microsurgery. 
What made you choose to join the team at Barrington Orthopedic Specialists?
The choice to join BOS was an easy one.  My wife and I had planned to come back to Chicago after completing my training. It was important to me to work with a team that is dedicated to patient care and providing top-notch service.  Between Barrington Ortho's reputation and their patient testimonials, I knew that this was the place for me.
What about the upper extremities interests you most?
I find the anatomy of the upper extremities to be the most interesting in the human body. It's diverse and intricate, which keeps things challenging and fresh, and it allows me to work with bones, nerves, tendons, and joints.
What's the most exciting part of being a surgeon?
Every day is different!
What do you like to do in your spare time?
Spending time with family and friends!  After being away from family and friends in Chicago for so long it is great to be back home around the people I care about. 
What is one fun fact about yourself?
My wife tells me that I'm a great cook.
To learn more about Dr. Brett Schiffman, visit his page on our website!  
To be scheduled with a physician at  Barrington Orthopedic Specialists, contact our office at (847) 285-4200 or schedule online here. For urgent needs when our physician's offices are closed, visit our Immediate Orthopedic Care (IOC) in Schaumburg, Illinois.