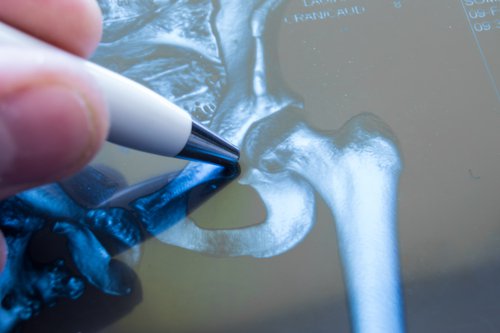 For many patients, hip replacement surgery seems like an extreme step to take in order to find relief. While the team of highly-trained, board-certified hip specialists at Barrington Orthopedic tries to use non-invasive treatment techniques whenever possible, the truth is that for some patients, hip replacement is truly the best option for eliminating their pain and restoring their range of motion and function in the long term.
At Barrington Orthopedic Specialists, we want our patients to feel confident moving forward with the best treatment option for their individual needs. If you're on the fence about whether or not it's time for you to consider a hip replacement, here are three reasons why you may want to learn toward "yes:"
1. You Can Find Permanent Pain Relief
One of the most attractive effects of a successful hip replacement for patients who've been struggling for sometime is the strong potential for their pain to be completely eliminated following their procedure. The level of pain many patients reach before deciding to undergo a hip replacement can be extremely severe -- if this describes you, it's likely that the relief you would feel following surgery would far outweigh the minimal risks associated with the procedure itself. 
2. You Can Restore Your Range of Motion
In addition to excruciating pain, patients who end up electing for hip replacement surgery often face an additional detriment to their quality of life: a loss of their range of motion, and in some cases, a compromised ability to walk at all. After a total hip replacement, it's very likely that once you've completed the appropriate physical therapy as advised by your orthopedic surgeon, you'll be able to return to some of your favorite activities that were previously restricted by your hip pain and loss of mobility.
3. All the Damaged Tissue Will Be Gone
The core purpose of a hip replacement is to remove any tissues -- including cartilage -- that have been worn down or damaged as a result of an injury or the wear and tear over time that causes osteoarthritis. The hip joint will be replaced by a prosthetic ball and socket which will act just like a regular joint. Instead of building on scarred and damaged tissue, your hip will have something of a fresh start, allowing you to move freely without the burden of whatever caused your pain in the first place.
It's vital to keep in mind that even with a total hip replacement, returning to full functionality will require hard work and dedication to the physical therapy and rehabilitation plan laid out by your orthopedic specialist. Our team is here to take every step with you as you work to return to the quality of life you deserve!
At Barrington Orthopedic Specialists, Dr. Hasham Alvi and Dr. Paul Nourbash are board-certified orthopedic hip specialists who can help you determine your recovery goals and select the best option for you. We're dedicated to performing the most minimally-invasive procedures possible, ensuring a recovery that is shorter, less painful, and less costly than the traditional methods of the past. 
To be scheduled with a physician at  Barrington Orthopedic Specialists, contact our office at (847) 285-4200 or schedule online here. 
For urgent needs when our physician's offices are closed, visit our Immediate Orthopedic Care (IOC) in Schaumburg, Illinois.