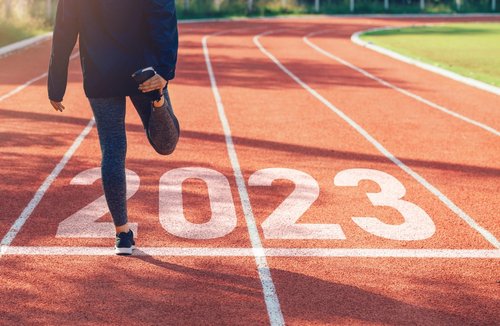 Happy Holidays and Happy New Year from the team at Barrington Orthopedic Specialists!
We hope you had a wonderful holiday, and a great start to 2023!
This month, we talked to Dr. Wajeeh Bakhsh about his passion for conservative spine surgery techniques.  Also, learn how BOS gave back to the community by supporting the Basket Brigade of Suburban Chicago and Elderwerks of Palatine. Lastly, a huge thank you to the athletic trainers, coaches and athletes at our local high schools.  
Surgeon Q&A: Dr. Bakhsh on Conservative Spinal Surgery
As a spinal surgeon, you've focused on techniques that allow patients to get back to their lives and activities faster and more safely. What goes into learning new techniques for conservative spinal surgery? How does an experienced surgeon continue to learn and grow?
Like [other] fields of orthopedics, there is always innovation. Newer techniques are focused on smaller incisions, less dissection, and basically leaving the body as close to its natural state as possible. The goal is to get patients to heal better and faster, and return to an unencumbered life as soon as possible. 
Newer techniques like disc replacement, endoscopy, minimally invasive fusions, microdiscectomies, etc have all been developed or enhanced within the last decade. To stay on top of new technology, I am an active member with multiple societies. These annual meetings are great ways to learn about new tech as it gets developed. I also teach and participate in labs with industry partners to make sure my patients have access to the latest and greatest advances in spine surgery. Experienced surgeons can easily become complacent, practicing old techniques. By actively staying engaged with other spine surgeons across the country, I make sure I keep informed of any new developments. 
Tell us about some of the technology at BOS that helps you perform minimally-invasive spinal procedures.
Thankfully, working with the BOS team has granted me the opportunity to use the most up-to-date instruments, equipment, and implants. In the hospital, I use 3D navigation technology to make sure implants go exactly where I want, without requiring muscle or tissue disruption. I use a microscope in almost all settings to help minimize tissue dissection and help patients heal faster. The newest implants are in my hands, whether in the hospital or outpatient surgery center, as soon as they hit the shelves (and sometimes before!). This includes customized patient-specific implants for even better surgical outcomes. 
What is "motion-sparing surgery," and why is it better for patients? 
"Motion-sparing" surgery means that after surgery, the patient will be able to regain their full range of motion. In many situations, spine surgery requires fusion of vertebrae for a number of reasons. Fusion can lead to loss of motion and downstream complications. Whenever there is an opportunity to spare motion or avoid fusion, I think it is in the best interest of the patient. This can be done with disc replacement or other microscopic techniques like foraminotomies to help avoid the need for fusion. 
What about "muscle-sparing surgery?"
"Muscle-sparing" surgery describes surgical techniques that avoid disrupting or cutting out muscle. Our back is covered with a network of muscles that are necessary for our back to function. The more this muscle is disrupted, the worse a patient's pain after surgery. Also, healing is impaired if this muscle layer is disrupted, and rates of infections and complications increase. By sparing muscle and using minimally-invasive techniques, smaller incisions, and microscope-guided surgery, patients have better outcomes and bounce back faster after surgery.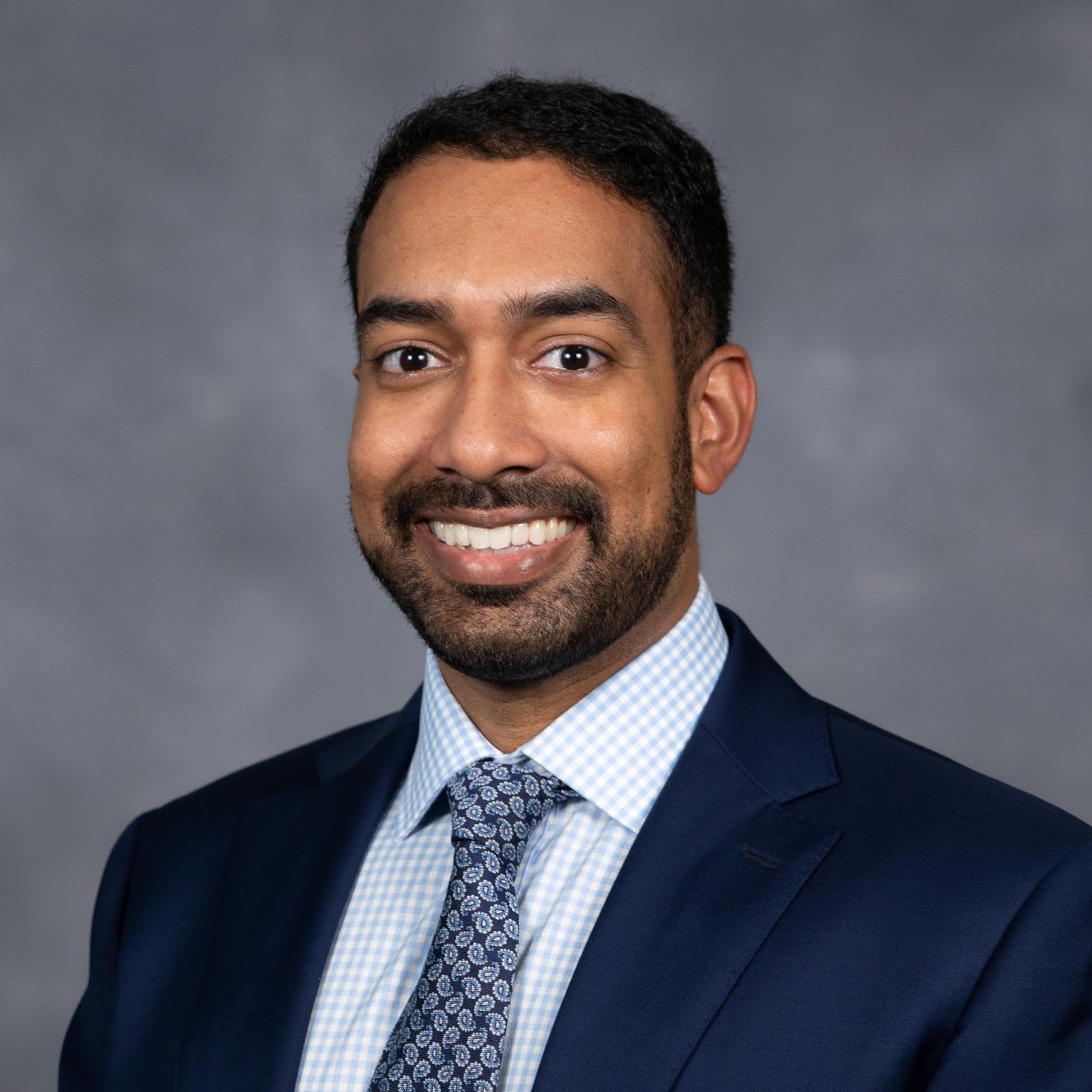 What motivates you to have this approach to spinal surgery?
I have seen firsthand the difference in patient outcomes between traditional, maximally-invasive surgery and small, muscle- and motion-sparing minimally-invasive surgery. Sometimes, the big cases need more muscle disruption and it is unavoidable. Those patients need more care and a close, watchful eye. For patients that qualify, using the advanced techniques described above helps them heal much faster, and return to living the life that they want!
Without naming names, can you share one of your favorite success stories with us?
One of my favorite success stories is of a patient with severe back and leg pain. Her pain was so limiting that she could not sit, walk, or lay down for any period of time without pain. This prevented her from living life at all, as she could not even sleep. Due to spinal instability and stenosis, her spine was causing her great difficulty. Using modern techniques, including lateral-approach surgery and minimally-invasive instrumentation, the patient successfully underwent a multi-level fusion and went home the next day! She immediately noticed she was able to walk, stand, and sit straight up, and she has been one of my happiest patients from day one. 
Thanks so much to Dr. Bakhsh for answering our questions! Learn more about Dr. Bakhsh here. If you believe you may benefit from conservative spine surgery and would like to schedule a consultation, request an appointment online.
Community Outreach: Basket Brigade of Suburban Chicago & Elderwerks
Barrington Orthopedic Specialists was proud to once again be a sponsor of the Basket Brigade initiative to ensure that families in need throughout Suburban Chicago are able to have a full Thanksgiving dinner. 
1,015 families received Aldi gift cards to purchase anything they need to have a happy, healthy holiday!
These gift cards are helping needy families, senior citizens, refugees, and more in the cities of Carol Stream, Arlington Heights, Bensenville, Buffalo Grove, Carpentersville, Des Plaines, Elgin, Elk Grove, Hanover Park, Hoffman Estates, Mount Prospect, Palatine and Prospect Heights.
BOS is also proud to have donated on Giving Tuesday to Elderwerks, a nonprofit organization that helps seniors coordinate medical care and provides them with the advocacy they need to live their lives to the fullest.
Community Outreach: Dr. Schiffman at the Palatine Pirates Quarterfinals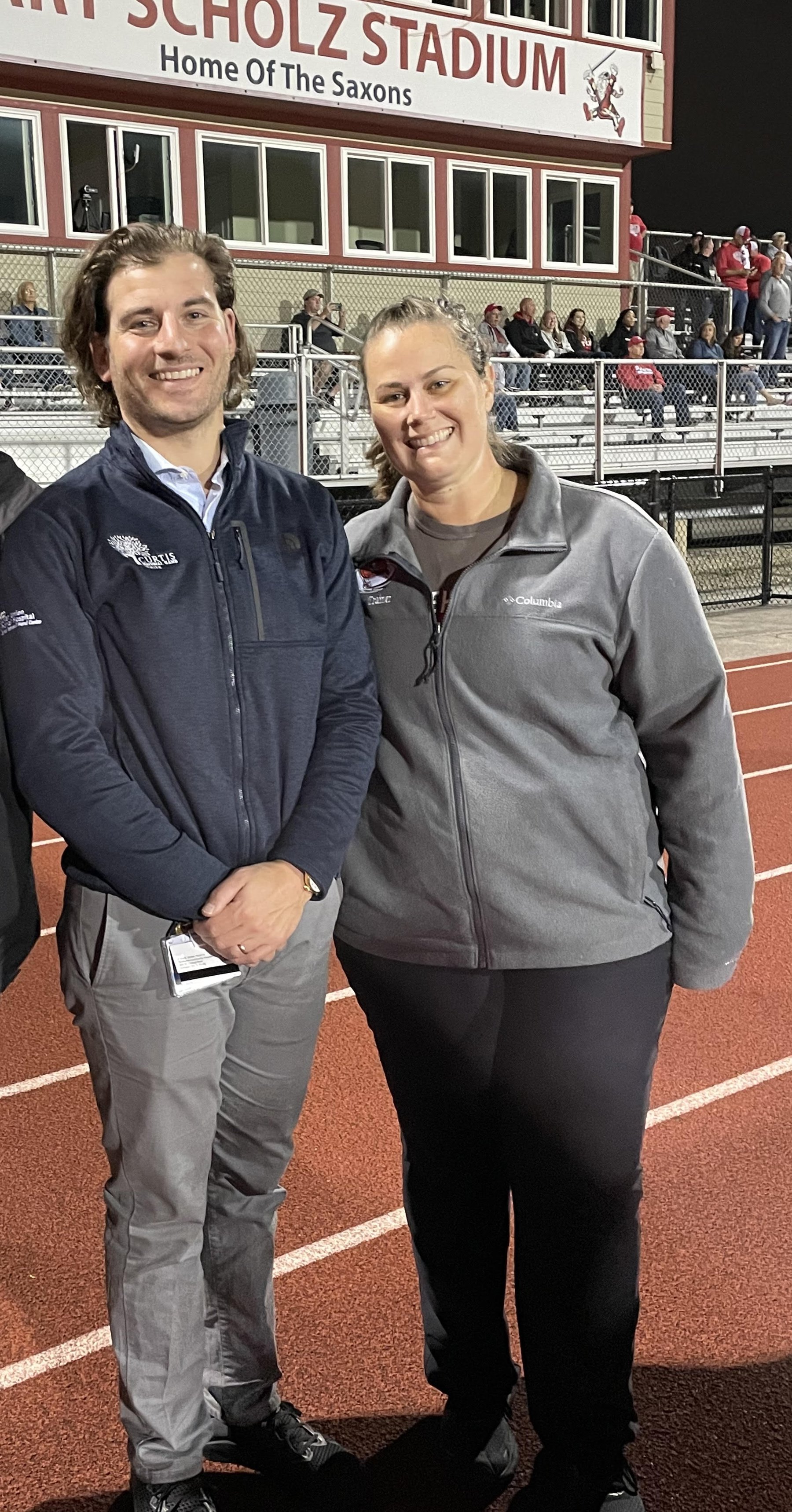 Our very own Dr. Brett Schiffman, a fellowship-trained shoulder, hand and elbow specialist, is proud to serve as the team physician for the Palatine High School Pirates football team in Palatine, IL. This year, the Pirates made it all the way to the Quarterfinals – and Dr. Schiffman was there cheering on the sidelines, along with Nichole Greening, Head Athletic Trainer at PHS!
Our practice is privileged to be the team physicians for Buffalo Grove, Fremd, Hoffman Estates, Palatine, and Schaumburg high schools. It's a pleasure to work closely with the staff of athletic trainers, their athletes, and coaches!
To learn more about Dr. Schiffman, visit his page on our website!
To be scheduled with a physician at  Barrington Orthopedic Specialists, contact our office at (847) 285-4200 or schedule online here. For urgent needs when our physician's offices are closed, visit our Immediate Orthopedic Care (IOC) in Schaumburg, Illinois.